Well, folks. There has been a change in plans for this pattern:
Burda Bustle Dress
The changes are due to my lack of pattern experience, being sick and patience. Since I have been spending more time being feverish, achy and sleepy from pharyngitis, I don't have the mental concentration to alter a size 22 to a size 32. In addition, I came down from my three-day steroid high (it was a totally authorized legit injection in my buttock, courtesy of my neighborhood hospital).
She said I would think I'm Wonder Woman and she was so right.
I was really sad about this...the dress-making plans...and coming off my steroid high.
Until I found this pattern: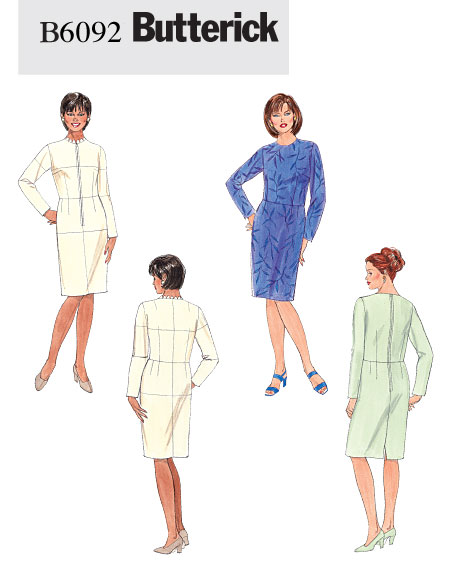 Don't let the happy little perfectly drawn women scare you.
It comes in 10 delicious plus size flavors.
And I found out about this nice little pattern from Sew Misunderstood's
Personal Sloper Tutorial
.
She even provides a nice video on how to use slopers.
Now my reason from stepping back to a sloper is that: I needed to deal with my size and size 22 is not my size. As beautiful and simply divine as the Burda Victorian Bustle Dress maybe, it was too much to alter. Too much readjusting, slashing, clear tape and effort.
I looked through my ever-growing stash of patterns to find my untouched Butterick 6092 pattern. Since I have this basic building block of patterns, I can use my little knowledge of dart manipulation and ten pattern style books to make my outfit.
And the great thing: it's all my size.
I'm still in the stages of wax paper patterning, where I found as many things that need altering as possible. You basically put on the tissue pattern (in my case, my wax paper copy) and see how it hangs on your figure.
You may want to get people such as hubbies, close friends, relatives etc, to help with things.
I got the idea from this book:
Insha'allah you sew and make your own shizzle, this book is the dezzle.