....PAAAAAAAAATTERN REEEEEEMIXXXX!!!!!
(With Islamic alterations, of course.)
Roll up, roll up.
Ladies and gentlemen.
While I'm feeling the wondrous effects of my pain-killer, I'm, insha'allah, going to show you my next project.
Introducing my Burda 7880,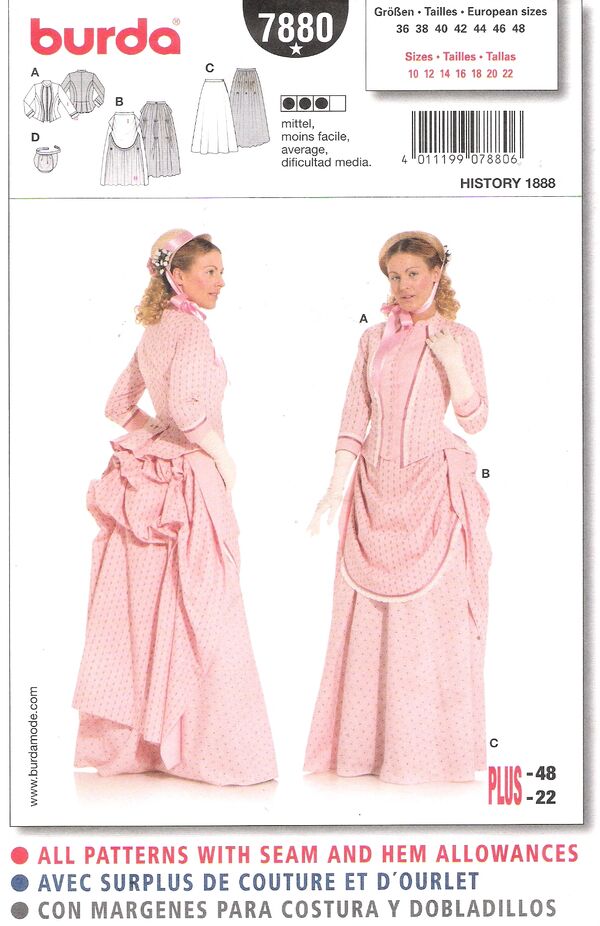 What sold me was the historical jacket/top. I like the cut of the pattern, since I have been a princess-seam-aholic for some time. And the peplum is so cute.
I have seen tons of good reviews on this pattern too. Most of them talk about how easy the pattern is easy to do and how it fits. So I'm to try it out.
I have to say that just from scanning over the instructions, this is an beginner~intermediate sewing project. So read over very carefully and do a MOCK-UP.
A month and a half to complete.
Plus sewing for family and friends.
Plus making up missed Ramadan days (yeah).
Plus having to look at myself in my dressing mirror without any type of intoxication.